Looking for something to do this week in Sydney? Sick of the usual restaurants, movies and scenery? Don't worry Stayin has your back, here are some great events happening in Sydney this week, and for FREE!
1. Coogee Comedy Night
Every Monday night!
Sydney's own Dirty Thunder, in association with The Coogee Bay Hotel, present some of Sydney's and the world's best comedians! Come down to one of the cosiest comedy rooms in Sydney, get yourself a $5 Young Henry's beer with your friends and join in with the laughs.
Kick off is at 8.30pm and the show runs for about 2 hours!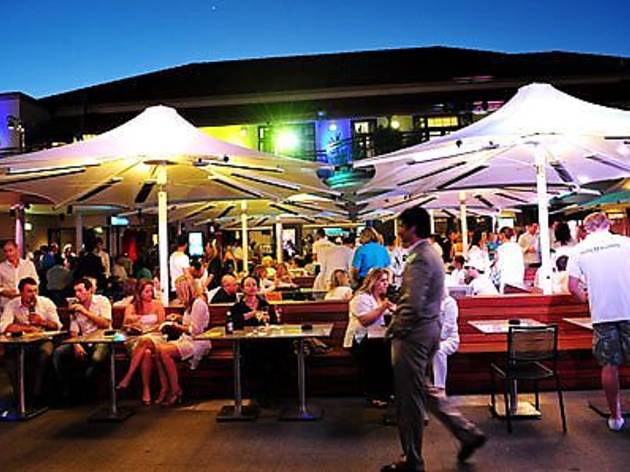 2. Table Tennis at Ultimo
Head on down to Ultimo Community Centre to play casual table tennis any day of the week. Ultimo Community Centre currently has 6 tables available for anyone and any age group.
Available:
Weekdays, 10am to 8pm
Weekends, 10am to 4pm
3. Tokyo Fruits
From colourful decora to neo-goths and cyber-punks, influential street fashion publication FRUiTS magazine told stories from Harajuku, the creative centre of Tokyo fashion, for over twenty years.
The Tokyo FRUiTS exhibition will map the myriad of trends and multiple identities of Tokyo fashion through a selection of photographs from the publication. The exhibition will also feature an immersive installation of a Harajuku room, produced by researcher Megan Russell.
This exhibition is part of the Tokyo FRUiTS series which includes artist talks and a film screening hosted by the Japan Foundation Sydney.
Mondays to Thursdays, 10am to 8pm
Fridays, 10am to 6pm
Saturdays, 10am to 1pm
The Japan Foundation, Level 4, Central Park, 28 Broadway, Chippendale
4. Maker and Creator Workshops (5-8 years)
Your creative brain will be in great company at our hands-on after-school making sessions. You'll get to play and create with the latest robotic toys and digital and electronic gadgets. There are 4 workshops to build different digital and making skills.
These workshops are suited to 5-8 year olds.
Fortnightly on Mondays, 4pm to 5pm
Surry Hills Library, 405 Crown Street, Surry Hills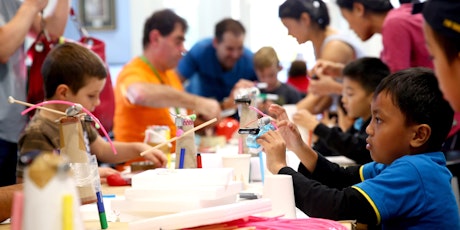 5. Sounds of Space
Sounds of Space is a free inclusive community event happening that merges the arts and sciences with two exhibition spaces. The event includes a large scale projection room showcasing the best in astrophotography and incredible recordings from space, and a curated group show of mixed media works from an exciting collection of Australian artists.
The projection room will feature a rotating program of audio/video works. The first will be a traditional look at the actual audio recordings from space alongside corresponding imagery. The second will be a look into composers' interpretations of the stars and planets above us. Think Gustav Holst's breathtaking suite The Planets and much more.
As this is an accessible, family friendly, all ages event the venue does have access for wheelchairs and prams. In the unlikely event the gallery space becomes too full for prams we ask for patience and understanding as prams may need to be left outside the projection room to create space for patrons and the event takes no responsibility for unsupervised personal belongings. This is of course very unlikely and visitors are welcome to contact us with any questions prior to visiting. Bringing babies and younger ones in a carrier may be helpful.
This event is proudly sponsored by City of Sydney and run by a small team of volunteer artists.
Weekdays, 11am to 6pm
Weekends, 11am to 4pm
107 Projects, 107 Redfern Street, Redfern
6. Spring Walk in the Garden
Wander through the Royal Botanic Garden to see the seasonal flowers on display along our famous spring walk. First planted in 1855, it is the oldest continuous horticultural display in the country.
The horticultural staff have carefully selected plants to evoke an English spring garden in an Australian climate.
This year, the spring planting is a cottage mixture and will be in bloom from mid-August providing a spectacular spring display. Keep an eye out for stock in the early part of the season for their lovely scent and ranunculus in the latter part of the season for their bright colours.
The Spring Walk roundabout will be a mass of red flanders poppies.
Every day, 7am to 6pm
The Royal Botanic Garden, Mrs Macquaries Road, Sydney
7. Choral Evensong
Finishing a day of sightseeing or on the way home from work, stop by St Andrew's Cathedral for a traditional evensong.
The world-famous St Andrew's Cathedral Choir have been singing in the heart of Sydney for almost 200 years. The Cathedral's Director of Music, Ross Cobb, offers a brief explanation of the anthem that is featured at each short, beautiful service. Each evensong includes two readings and a 5-minute sermon, and concludes with a well-loved congregational hymn.
St Andrew's Cathedral, Corner of George and Bathurst Streets, Sydney
If you want more great ideas for seeing Sydney and all the surrounding regions then Subscribe at Stayin.Sydney.